Hello! I am back with another skincare review! I'm super excited to share my thoughts about the Iunik Tea Tree serum! I made a previous review of the Beta-Glucan moisturizer of the same brand, and I am happy to be using another product of theirs. I suggest reading my previous review for more insight about the company. Iunik is known for its minimalistic design, highly focusing on safe, cruelty-free and natural, high quality ingredients. I always appreciate a company that is affordable, yet contain good quality ingredients which is why I bought another product!
Info on the Tea Tree Serum: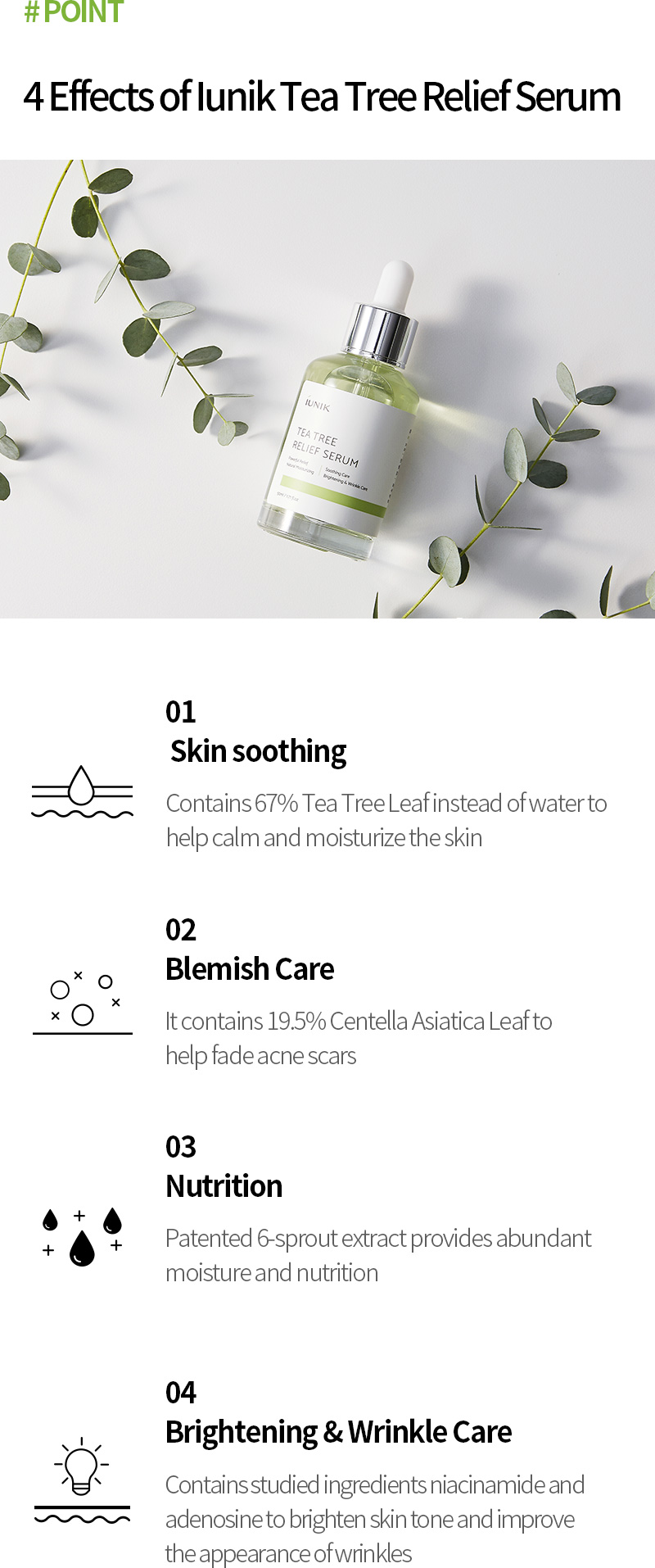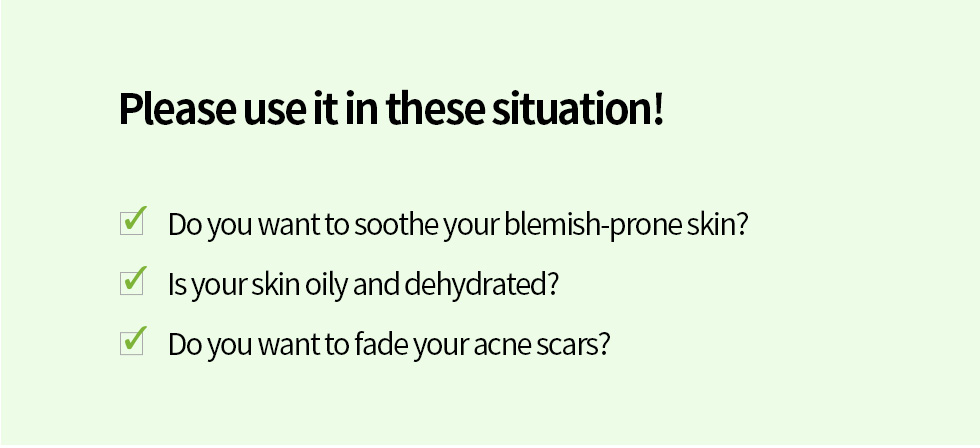 Key Ingredients:

Ingredients and EWG rating: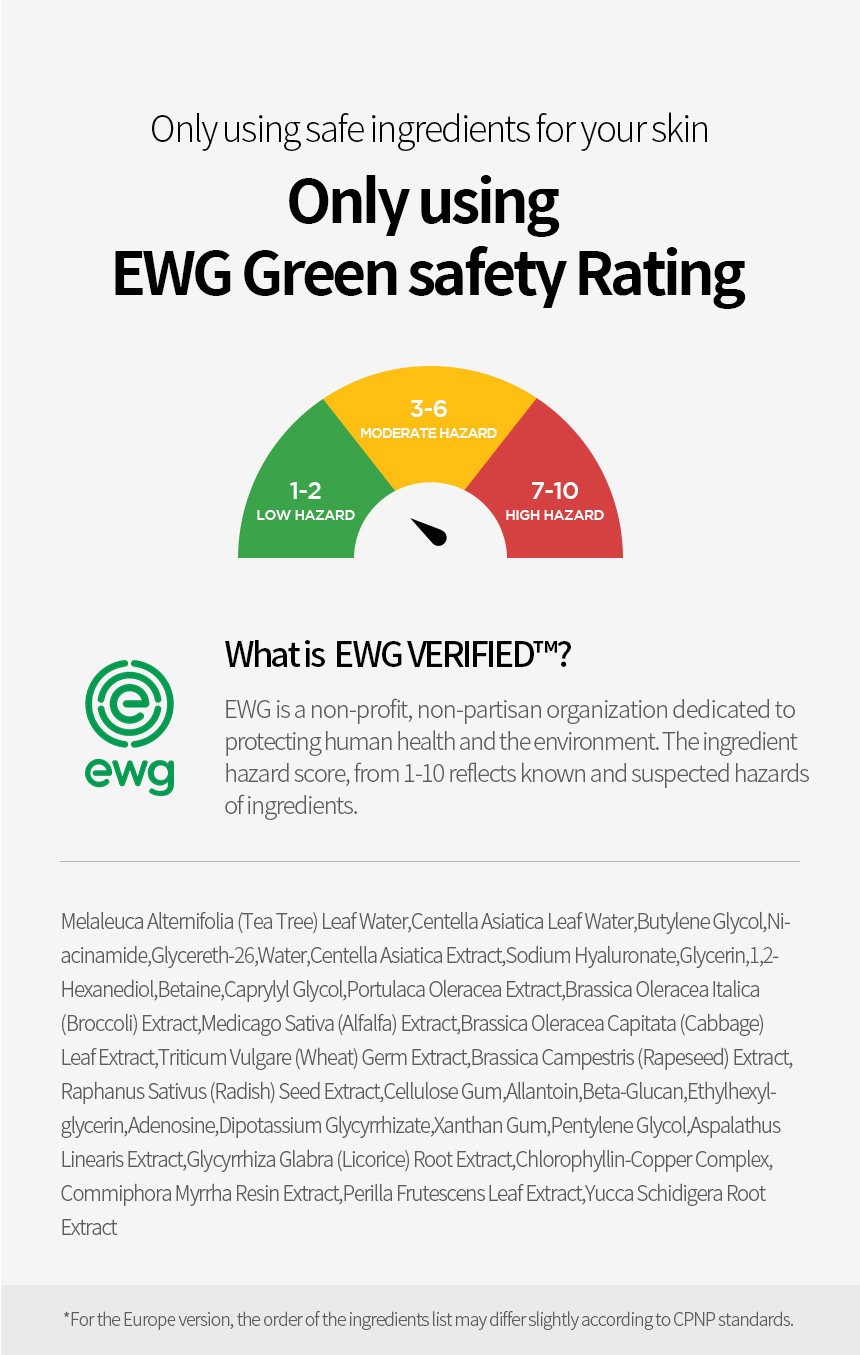 My Impressions:
I wanted to buy an acne treatment serum to replenish my empty one that does a similar job of maintaining my acne and blemishes. I bought the serum from CrediThink through their Amazon shop for $17 USD for 50mL/1.71 fl oz. CrediThink curates authentic Korean skincare brands that are only clean, affordable, and cruelty-free. I have tried some of their products and their skincare are definitely worth a try! The shipping seemed fairly fast too, I think I received my product within the week.
The packaging is simple and shows the use/ claims of the serum. Shows the ingredients in English and the rest in Korean. There is an authenticity label on the opening of the box to show that the product is not a counterfeit which is good.
The glass bottle is simple and seems big enough to last a while.
Texture is very light and watery, colorless as well. The product absorbs very well and quickly. There's no scent that I can recall either which is nice. I have been using the serum since the end of December last year up till now. What I like about the serum is that it's nice and gentle. I use the product mainly during the evening to help maintain my acne. As far as the results go, I haven't seen any major difference, honestly. I see some of my smaller acne and blemishes clear up but I just can't tell because my acne comes and goes especially around the cheek area. Overall the product, is nice and gentle and it's fairly nice on my dry skin type. I think it helped with my skin barrier when my skin got so dehydrated. I wouldn't mind repurchasing this as a gentle alternative to acne treatment but I could use something a little stronger haha.
I hope the Iunik Tear Tree serum was a useful read! Let me know a good acne/ blemish serum and what your favorite Iunik product is! Thank you so much for reading! Till next time!
Check out my other Iunik product review:
Iunik Beta-Glucan Moisture Cream
Check out my other CrediThink product review:
Jin Jung Sung x CrediThink Snail Honey Mask